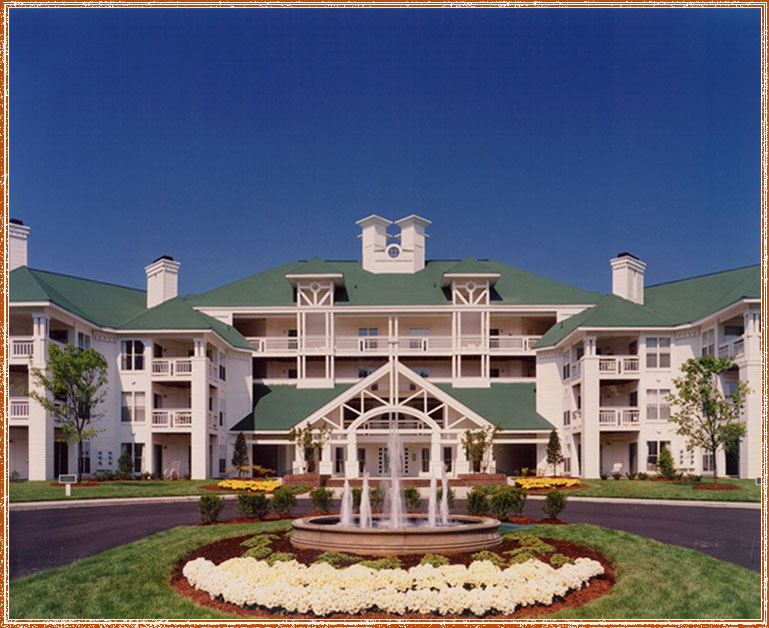 To create an attractive plan on this sprawling 50-acres site zoned at just 7 units per acre located on a former 18th century underground coal-mining site adjacent to an existing freight train line and behind a new strip shopping center.


To give the site a major focal point, to leave major areas of the sites in their natural state and to insulate the property from the shopping center.


A grand manor type building with a long drive leading up to this building provides the focal point. The centerpiece of the 360-unit apartment community is a 55,000 sq. ft. building designed in an "X" shape with four residential wings containing 60 apartments radiating from the clubhouse while at the same time hiding the parking serving the building. The combining of the clubhouse and the residential units helps create the design innovation and concentrates units, allowing for large areas of open space, both landscaped and natural areas.