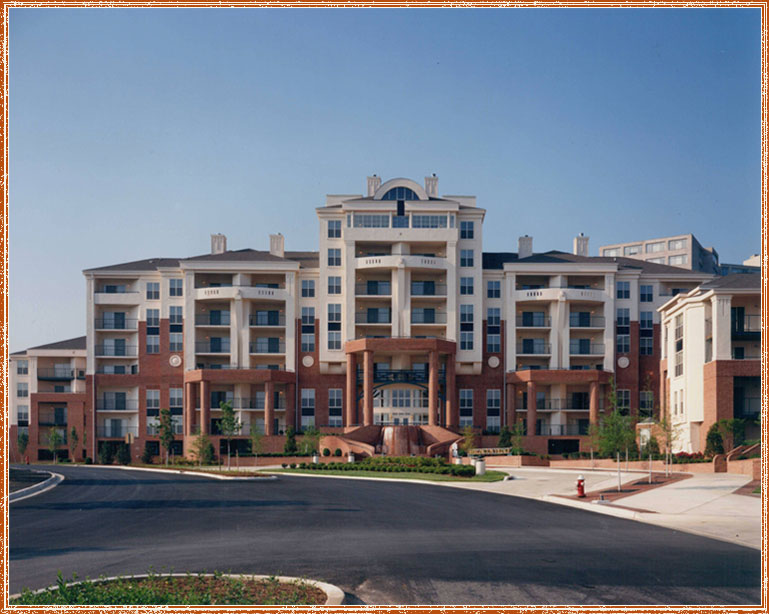 To insert this project into the redevelopment of a post World War II strip shopping center and converting it into a mixed-use development adjacent to I-395, the interstate that runs through the District of Columbia.


To design this 404-unit apartment complex to have an urban feel without being surrounded by a sea of parking, and to accommodate additional high-density urban development in the future.


Parking is entirely hidden above ground but beneath the building with the apartments sitting on a platform with a series of courtyards, including a large outdoor swimming pool. A blend of 4-story buildings and a 10-story structure combine to average down construction costs to make the project financially feasible. The circular drive in front of the complex with an entry fountain enables the project to relate to future development.