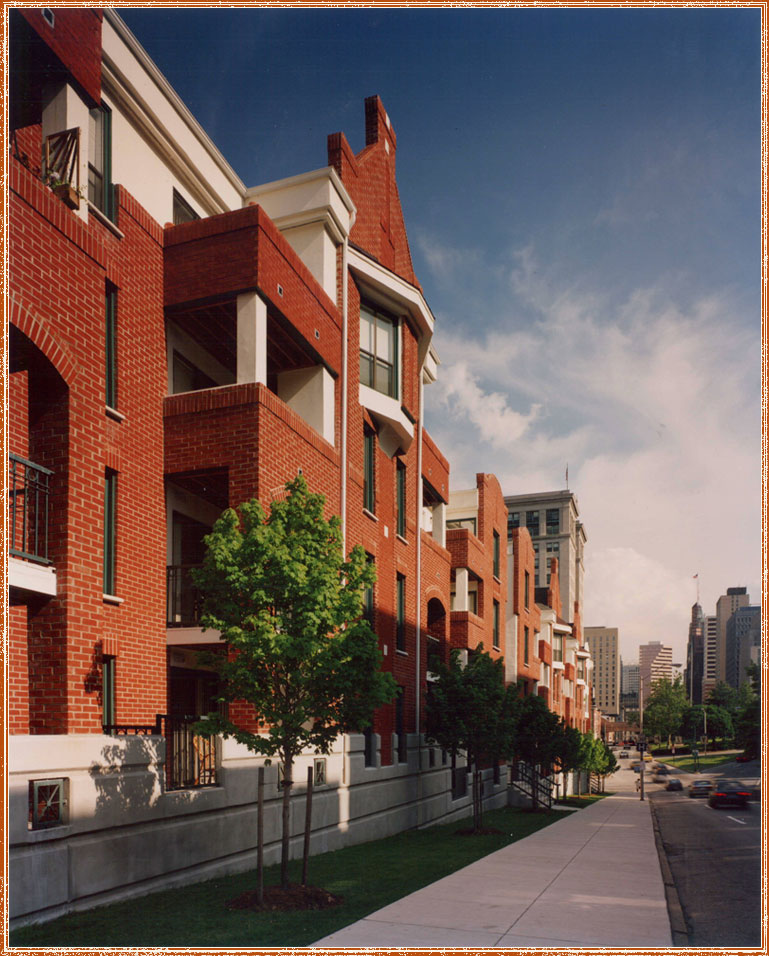 To design a development located in Baltimore's elegant historic square, Mt. Vernon Place, with the Washington Monument as its focal point, on a steeply sloped (in 2 directions) vacant full city block, bounded on one side by an ugly parking structure.


To fit into the historical urban context and scale of Mt. Vernon Place, respect the topography, and deflect the view of the existing garage.


The 250-space garage is buried into the hill so it largely disappears, and is treated with an attractive rusticated concrete base. The 196 apartments are constructed on top of a parking garage, around a series of peaceful interior courtyards, stepping naturally down the hill. A few townhouse units open to the street and two corner freestanding retail structures contribute to a pedestrian friendly feel.